Big Ass Fans
---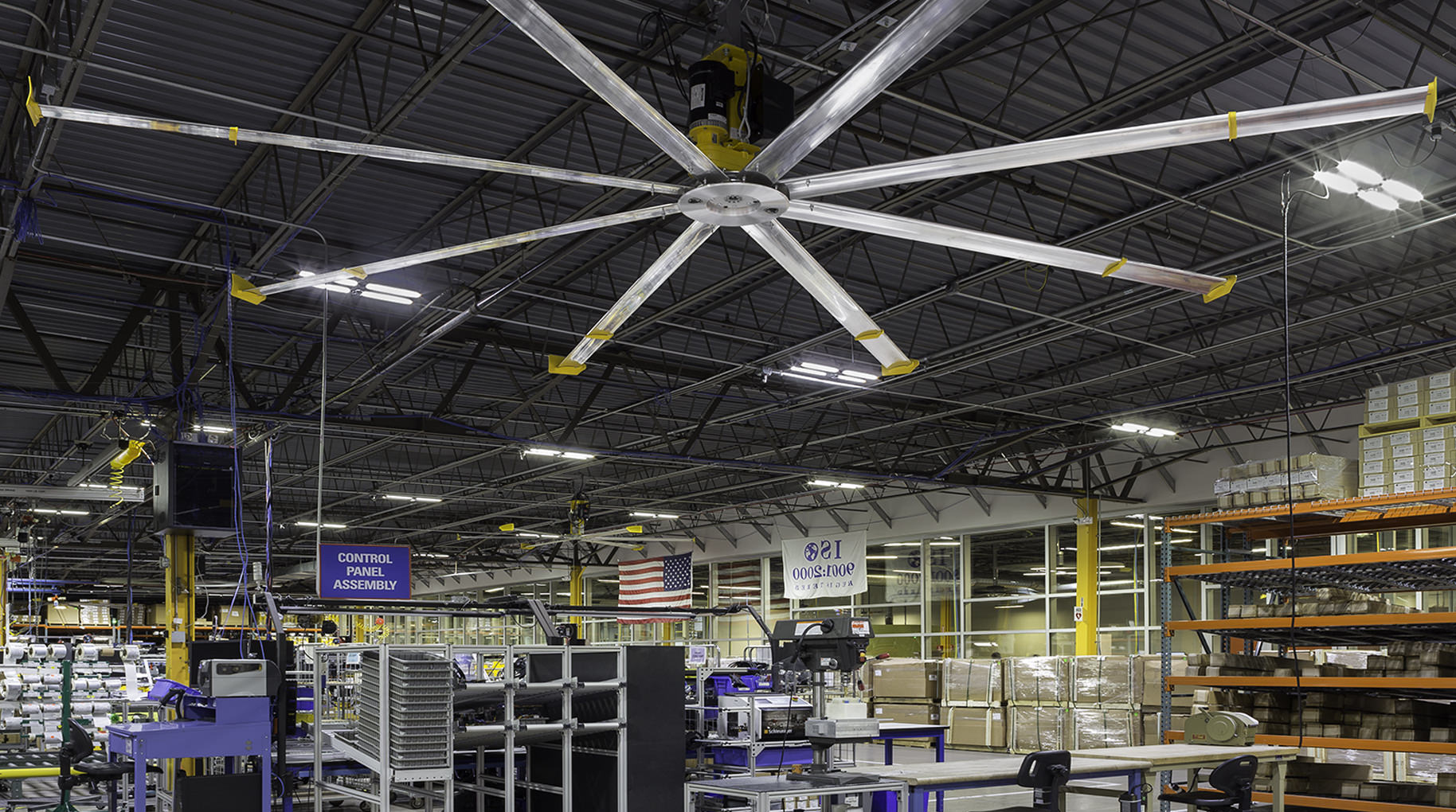 Powerfoil X3.0
The Best-Selling Big Fan in the World! The Powerfoil®X3.0 is Big Ass Fans' biggest, strongest, most durable industrial fan. Powerfoil X3.0 features a patented system of aerospace-designed airfoils and winglets, and the purpose-built sealed NitroSeal Drive gearbox requires no maintenance – ever. Powerfoil X3.0 now ships with an intuitive, easy-to-use touchscreen controller. Power has never been so easy to control.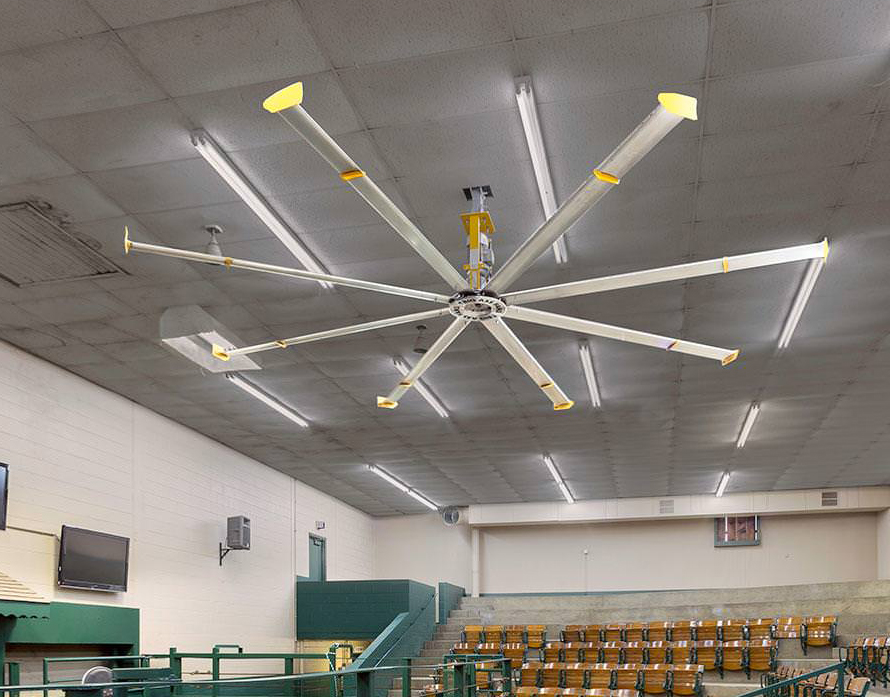 Powerfoil 8
Powerfoil®8 is a heavy-duty ceiling fan designed using industrial-grade components. It is fully factory tested prior to shipping, ensuring a perfectly functioning system backed by a full 7-year mechanical and 3-year electrical warranty.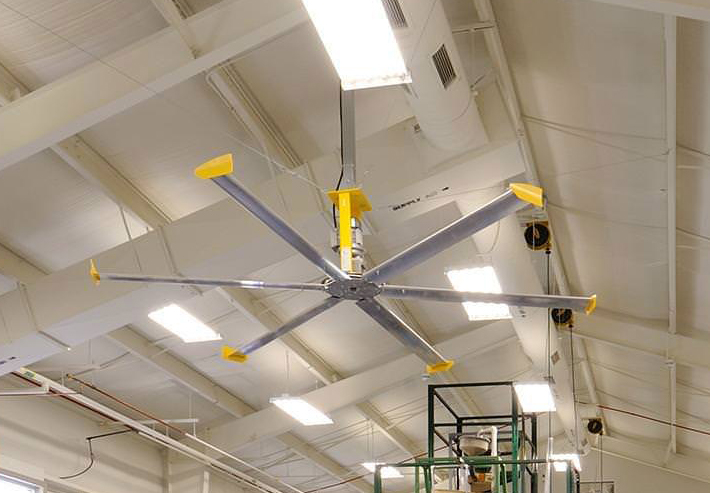 Basic 6
Basic 6® is the plain and simple fan for plain, simple air movement. If you're on a modest budget, don't need a 15-year warranty and don't want the bells and whistles that make up the Powerfoil®8 and Powerfoil®X3.0, Basic 6 is the fan for you.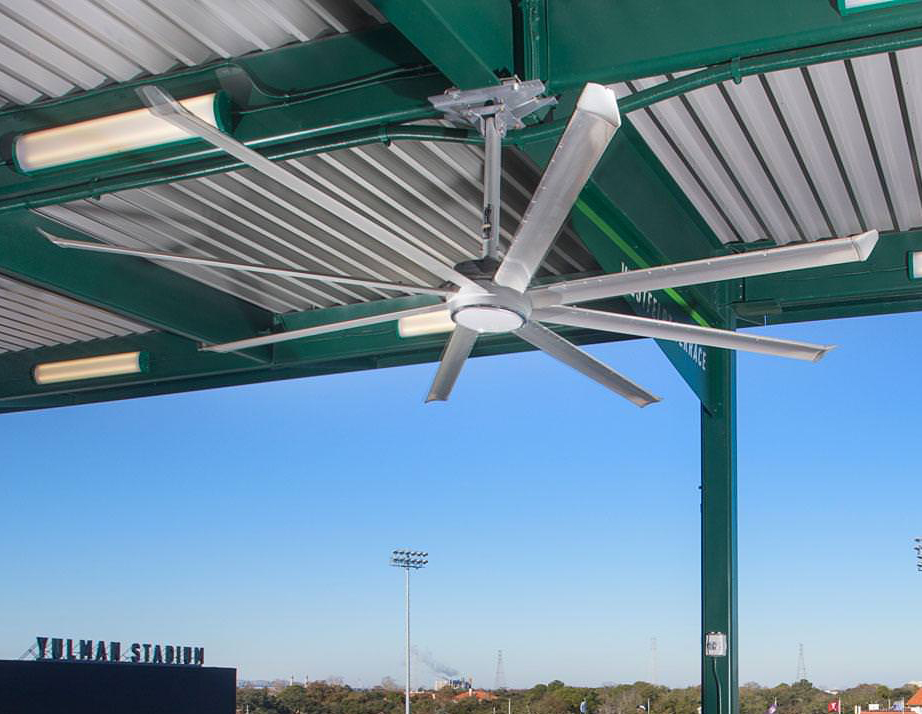 Essence
Ranging from 8- to 14-ft in diameter, Essence® is both an essential money-saving machine and a work of art for commercial spaces, indoors or out. With a gearless direct-drive motor that provides quiet, comforting air movement, Essence is ideal for any space from lobbies, pavilions and music venues to seaside dining and open-air theaters.
---