Vaughn
---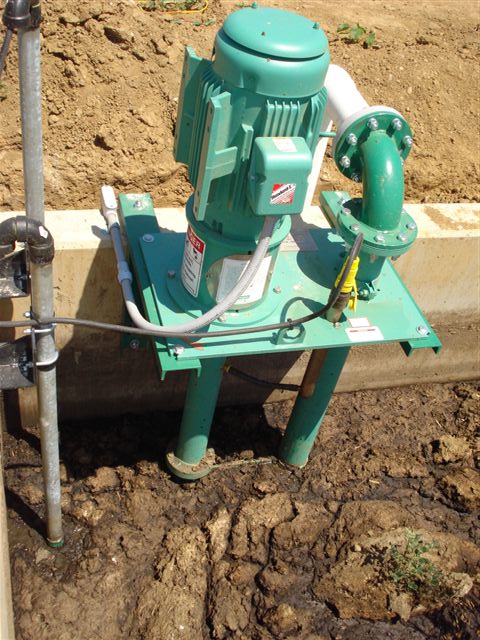 Agricultural Application
Jim Vaughan invented the first chopper pump back in 1960, after working on local dairymen's pumps in his repair shop and realizing the need to "chop" the solids while pumping. Since then, Vaughan chopper pumps have been successfully applied on dairies where high reliability and low maintenance are demanded. Applications for Vaughan chopper pumps on dairies included:
Barn Flush Pit
Separator Feed
Lagoons
Digester Mixing
Scraped Manure
Over the years, Vaughan has introduced a series of unique pump configurations specialized for the agricultural industry, including vertical wet well, submersible, dry well pumps.

Unmanned Floating Platform
The FP26 Unmanned Floating Platform is designed for lagoon maintenance, dewatering, field irrigation, or sludge removal. Any Vaughan Vertical Wet Well pump can be mounted onto the platform, depending on the requirements. Foam filled polyethylene pontoons are weather and water resistant. Optional controls, hoses, sludge manifolds and winching systems are available.

Turbo Agitator
The Turbo Agitator is a directional mixer for sludge pits, designed to efficiently rotate the contents by pulling settled sludge from the bottom and redirecting flow horizontally, causing a circular rotation within the pit. Available with grease pack bearings or oil bath mechanically sealed bearings.
---