R Braun Inc.
---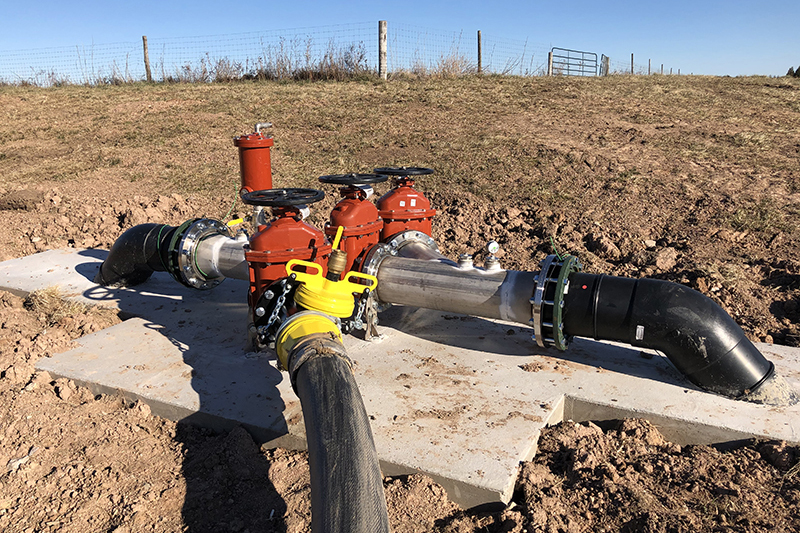 Pipeline System
Ability to pump slurry under growing crops (where you want, when you want).
Minimize fuel requirements for pumping due to excellent flow characteristics.
Minimize manure trucking!!
Great return on investment.
Data Logger used to optimize joint fusing and to generate fuse reporting.
Flexible and leak-proof fused joints.
Durable/UV resistant Design.
Anti-corrosive properties on pipeline and risers.
Custom pipeline designed in house to meet customers' requirements.
Learn More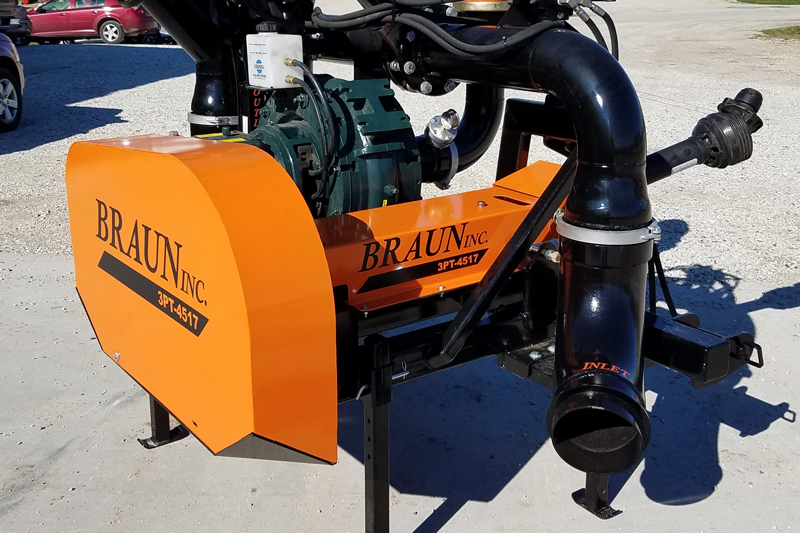 Pump Units
Lead Pumps
Booster Pumps
Pump Controls
Learn More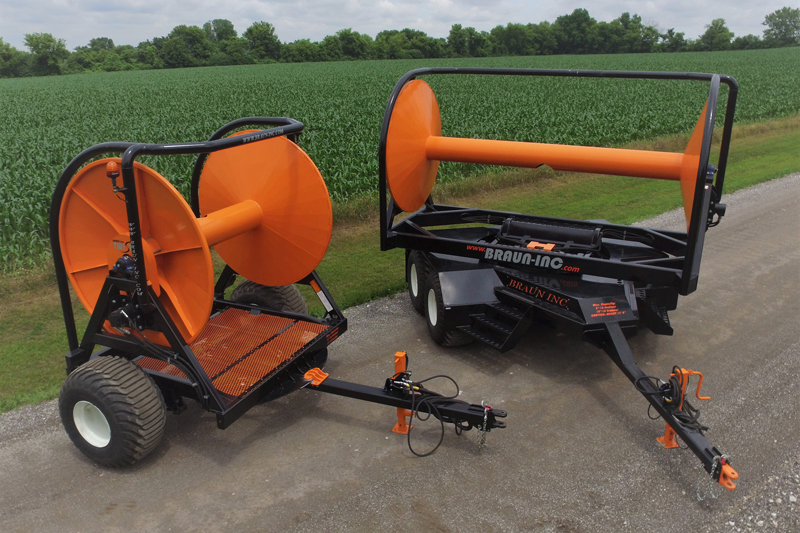 Twister Reels
The Twister reels have an extreme duty frame and large capacity spool designed to last. Their rotating spool design allows you to easily roll from the front for a complete view of the hose coming in. R Braun Inc. Twister reels are designed for a comfortable hose fit with a dome wrap design which minimizes wear on hoses. They are available in smaller sizes and there is an option for a single or dual axle.
Twister 1012
Twister 8010
Learn More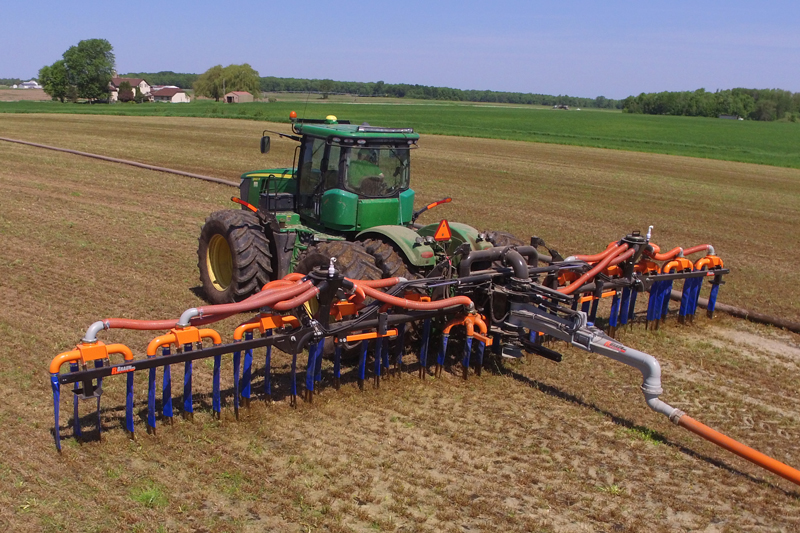 Application Toolbars
Dribble Bar–Rear folding wings with pressure reliefs. The R Braun Inc. dribble bar has a large capacity manifold with an 8" dump out valve and 4" vented hoses to mini-manifolds. Also equipped with a R Braun Inc. hose swivel. This is a great toolbar for summer alfalfa applications! It helps avoid leaf burn and stunting of the plant by placing liquid on the ground around the roots rather than covering the whole plant.
Learn More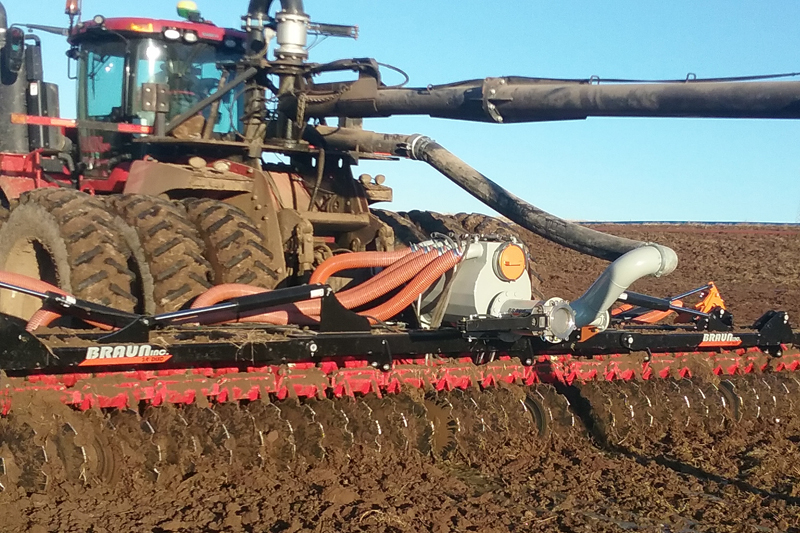 Injection Toolbars
RBI ZML Toolbar

Adjustable hyd. down pressure on row units
30 degrees of swivel in both directions
HD greaseless bearings
24"-30" row spacing

Pottinger Incorporation Toolbar – The Pottinger speed disc manure incorporation toolbar is a large capacity distributer with 8 - 4" outlets. It has 8 splash pans evenly covering 34'. The Pottinger Incorporation Toolbar has a double folding unit for compact transportation. It is even equipped with a cleanout valve for the distributer and has 23" notched blades for residue management.
Dietrich Injection bar – 16 Dietrich Series 70 shanks at 20" spacing with a 22.5" lead coulter. It shovels at a 50% or better and is equipped with a 6" swing pipe with Khrone flow meter and pig launcher.
Learn More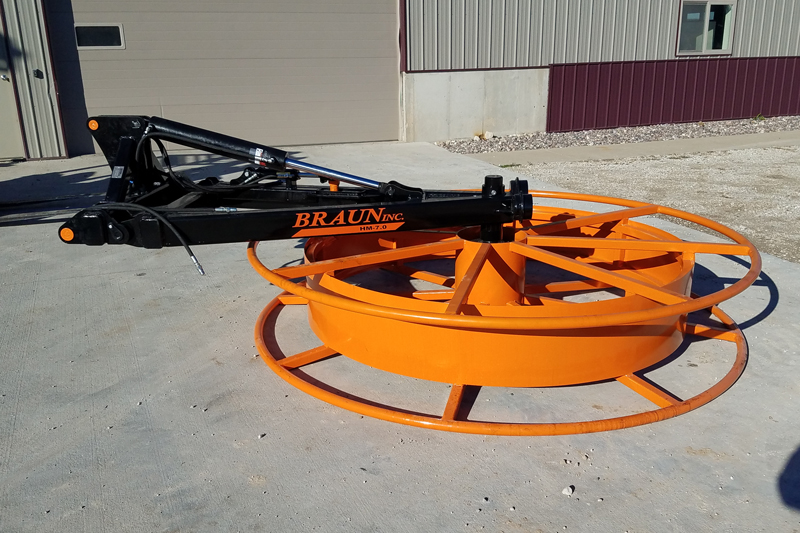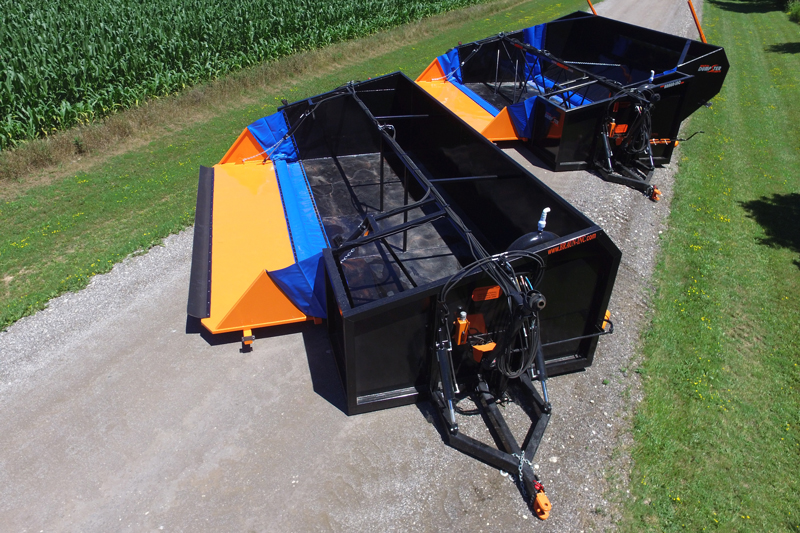 Transfer System
Dumpster – Built to last on a heavy duty frame, these transfer tanks have an 8500-gallon peak capacity with the ability to transfer 3000+GPM when used with a dragline system giving you faster field reset times. R Braun Inc. Dumpsters are equipped with a 20' wide door to allow easy truck line up. Larger and smaller sizes are available. R Braun Inc. can also build based on customer specificat.

TT-1025
TT-1025-FS
TT-1330
Learn More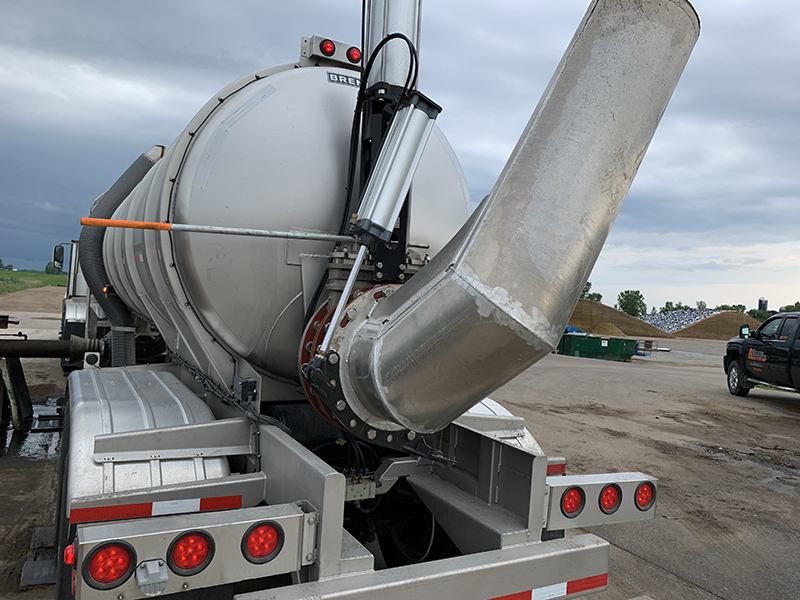 Semi Tankers
We have multiple tank components available from Orbinox Knife Gates, and "SPEED" Manifolds, to load hoppers and baffle kits. Let R Braun Inc. install your next tanker kit! Our quality and value will not be beat!
20" Swivel Pipe
Semi-Tankers
Orbinox Knife Gates
"Speed" Manifold
Learn More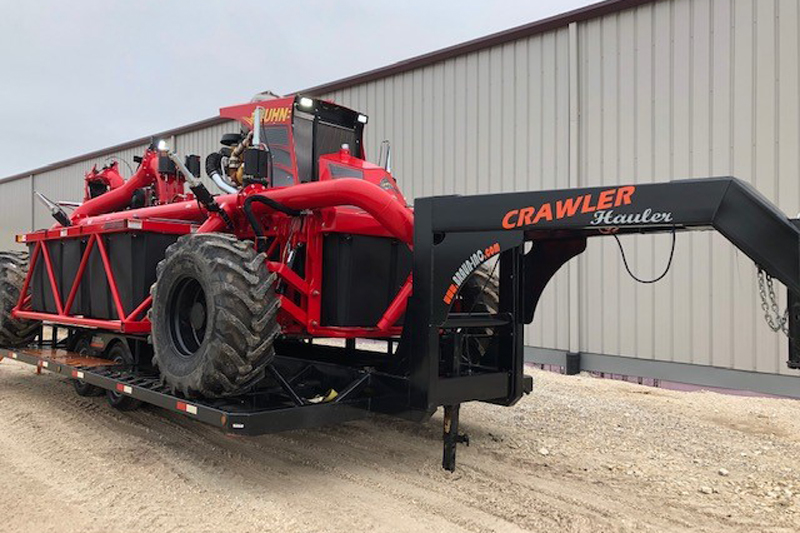 Crawler Hauler
Haul your Nuhn Lagoon Crawler with ease using the R Braun Inc. Crawler Hauler. Available in the gooseneck or pintle hitch this 20,000lb tandem axle trailer with a heavy frame construction and low deck height is perfect for the job. The Crawler Hauler is equipped with electric brakes, LED DOT light package, and LED strobe lights to warn oncoming traffic. It also has an inner wheel rub rail to guide the Crawler onto the trailer as well as rubber rest pads to set the Crawler down on when loaded. These rubber rest pads decrease the stress on the Crawler a-arms when hauling. The Crawler Hauler's open frame keeps excess mud/slurry from building up on the deck.
Learn More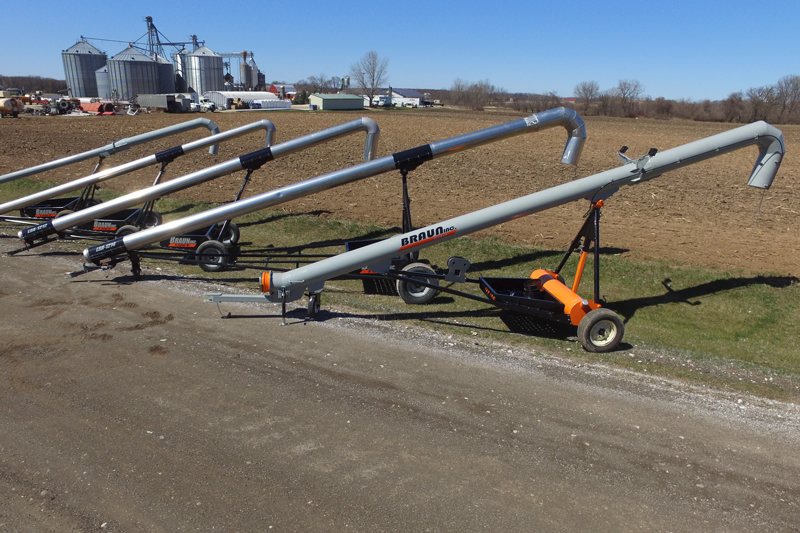 Load Stands
R Braun Inc. has a variety of load stands available. Whether you need an 8", 10" or 12" Aluminum load stand, or a 12" Steel load stand, we have you covered! Our load stands are also equipped with a heavy duty steel undercarriage, hand winch and built in hose storage basket.
LS 810
LSA 1010
LSA 1212
LSA 1214
LS 1214
Learn More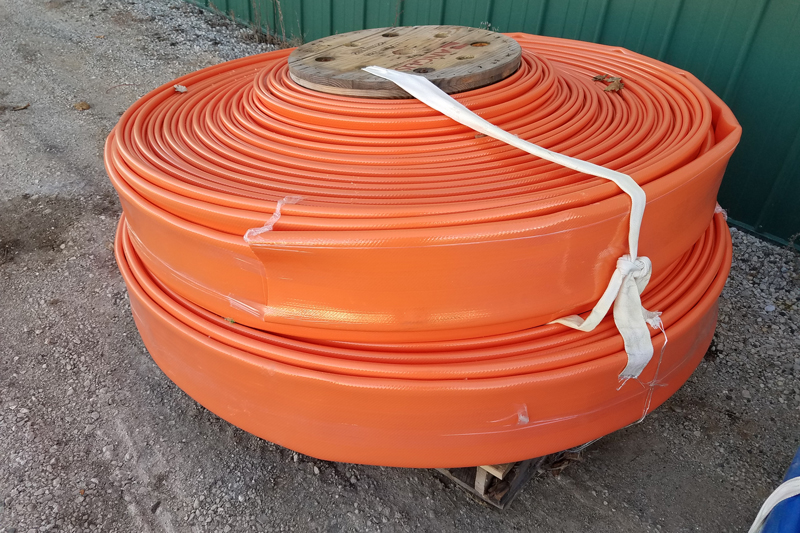 Slurry Hose
Main line

Mandals Hose
All American Hose

Drag Line

Mandals Drag Hose
All American Drag Hose

Hose Fittings
---