Cri-Man
---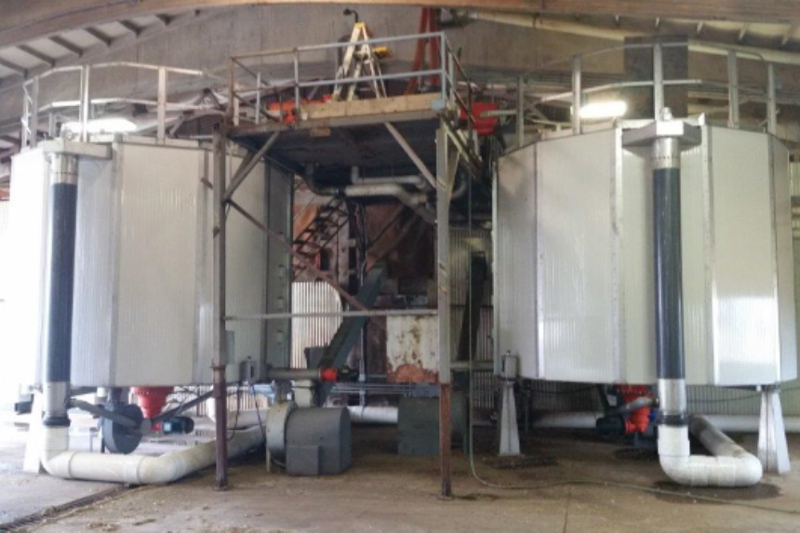 Hygienizing Biocell - Aerobic Digester
The machine's electronic control system ensures hygienisation of the material through a pasteurization process.

By balancing the savings obtained from using hygienized solids in the place of traditional bedding (straw, sand, sawdust, etc.) it can easily be verified that returns on the investment are achieved within a few years.

The quantity of manure to be managed is reduced since traditional bedding materials are not present.

Maximum power consumption 6,5 kW.

The machine is simple to assemble (install) and easy to use thanks to its "user friendly" control system.

It is possible to control the operation of the machine from an office PC (temperature, weight, unloaded material, alarms history, etc.).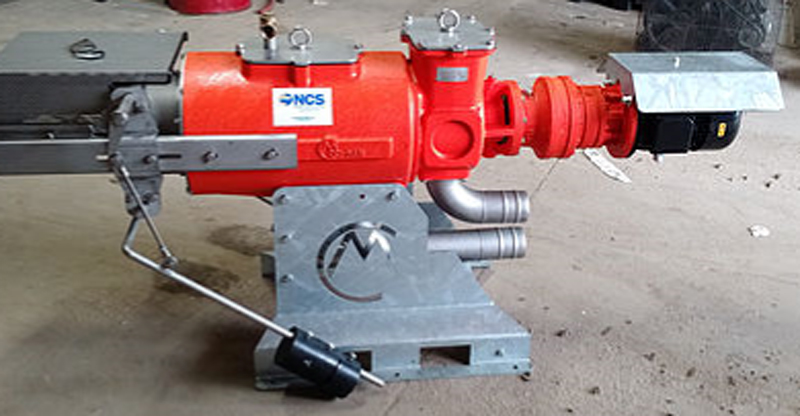 Screw Press
The main strengths of Cri-Man screw press separators:
Screen inspection window - top inspection window for quick and easy checking that the screen is clean.
Screw treatment - innovative coating treatment with a mixture of tungsten carbide and metallic matrix that ensures very high hardness and low brittleness.
Screens - geometrically structured stainless steel screens with strength and chemical composition of materials specifically designed for each application.
Planetary gearbox - reduced energy consumption and longer gear life.
Sealing inspection window - Allows visual checks for leakage, safeguarding the integrity of the gearbox in this event.
Sealing system - system of three lip seals with grease for a secure seal between the screw press separator and the gearbox.
Smart piping input - inlet piping designed to drain empty and avoid possible freezing when the machine is inactive.
Side supported screw front - a front bearing structure provides a perfect guide for the screw, reducing wear on the screen.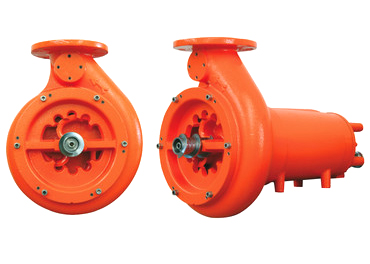 Pumps
Large range of chopper pumps designed for livestock slurry, manure, biogas and civil, agricultural, industrial effluent processing plants, with double chopping system, high hydraulic efficiency, double mechanical seal, and thermal probe sensors.

* Double Chopping System: The first chopping system consists of two chrome steel blades fixed on the body inlet, acting in contrast to a spiral conveyor made from high grade cast iron and fitted to the motor shaft. Both materials undergo specific hardening treatments. With a speed of 1750 rpm, this is the first and only chopping system that operates at over 170 cuts per second. The second chopping system consists of a shear cutting plate in special high grade cast iron that acts in contrast to the sharp profile impeller blades also in high grade cast iron. Both materials undergo specific hardening treatments.

* Double mechanical seal: Mechanical seals in silicon carbide and graphite-ceramic.

* Thermal probe sensors: Double thermal probes, immersed in the stator, prevent overheating of the electric motor and preserve its operating life.

* Humidity probe: Humidity probe installed in the oil chamber to prevent damage in the case of leakage.

* High efficiency hydraulics: Hydraulics designed to correlate high efficiency (up to 77%) with high chopping and anti-clogging performance. Data according to UNI EN ISO 9906 Standard.
---