Pre-Owned Equipment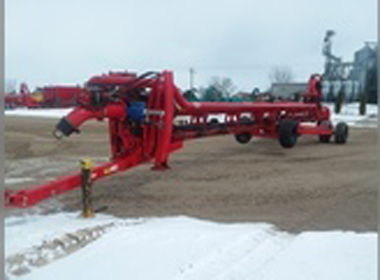 CLICK TO ENLARGE
USED NUHN 48' HEADER PUMP LAGOON PUMP
MAKER: NUHN
MODEL: 48' HEADER PUMP
YEAR: 2016
TAG#: 1128,1129
SERIAL#: 16-058,16-059
PRICE: $30,000.00
---
OTHER FEATURES, SPECS OR COMMENTS:
NUHN 48'X 8" HEADER PUMP. WALL-WALKER UNDERCARRIAGE WITH EXTENDABLE REAR LEGS.
SAND SHIELD HARDENED CAST REAR HOUSING WITH NEW BACK PLATE AND OIL CHAMBER.
WIRELESS REMOTE CONTROL ASSEMBLY AND LARGE 1000 RPM PTO.
REAR MOUNT AGITATION CANNON AND FRONT LEGS FOR SUPPORT.
COMES WITH DRAIN PIPE FOR CLEANER LOADING.